Thanks for your interest!
The entry period has ended.
Winners will be announced in mid-August.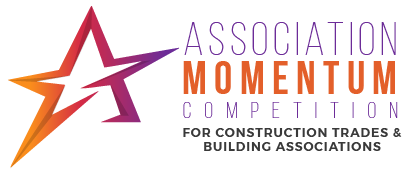 Entries will be accepted until 11:59 pm CDT, Monday, June 18, 2018. Entries received after that time will not be entered in the competition.
Overview
The competition is about celebrating and showcasing enterprising construction trades and building associations. It is designed to encourage innovation by recognizing programs, events, and ideas that challenge the status quo. This year's Grand Prize is $1500 and is not dependent on association size. There will be an additional 3 - $500 prizes awarded, one in each of the following categories: Small Association (200 members or less), Medium Association (201 - 700 members), Large Association (700 or more members).
Process
Associations should enter the competition by submitting their most innovative programs, events, or ideas which will be judged on Creativity, Industry Impact, Value to Association, Value to Members, and Replicability by June 18, 2018. Winners will be announced on August 9, 2018.
Questions - marketing@growthzone.com - 800.825.9171
Fields marked with an
*
are required.